Ridgeback Lodge has something for all seasons.  
Hiking/Snowshoeing
We have hiking trails on our own property which in winter are good for snowshoeing.  The trails offer a great place for birdwatchers at any time of the year.
Canoeing
Take a peaceful journey on our sit-on kayaks, which are free to use by guests at the pond.  We rent canoes on the Kingston Creek.
Swimming
The pond on the property is spring fed and ideal for a refreshing swim in the summer. 
Local attractions around the Kingston Peninsula.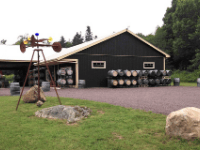 Dunham's Run Estate Winery
Just 3 min down the road, ask for a Tour and Tasting.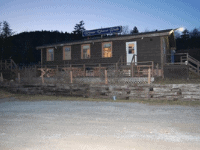 Reeds Point Pub
Restaurant and baked goods, 10 mins drive, at Gondola Point Ferry.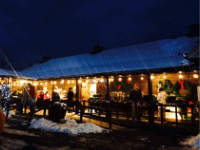 Kingston Farmer's Market
5 mins drive, local foods/crafts and music.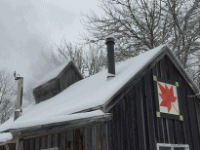 Elmhurst Outdoors
10 mins drive, snowshoeing/cross-country skiing, maple farm, serving great soups and rolls at their lodge.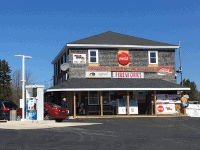 Kingston General Convience
3 mins drive, a good stop for your basic food supplies/gas and liquor store.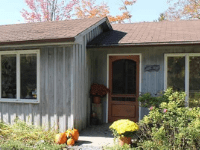 Crimmins Pottery Shop
3 mins drive, local artisan.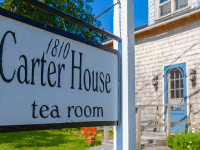 1810 Carter House Tea Room and Gift Shop
5 min drive, a historical house built in 1810, Carter House Tea Room and Gift Shop is open June to August.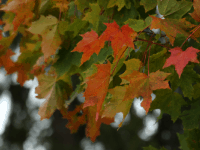 Moss Glen Falls
15 mins drive, 3 km past Gondola Point ferry on 845 (Moss Glenn Road is next to Moss Glenn Firehall)