Secret Garden
Off grid unique Dome with a clear roof to view the stars at night.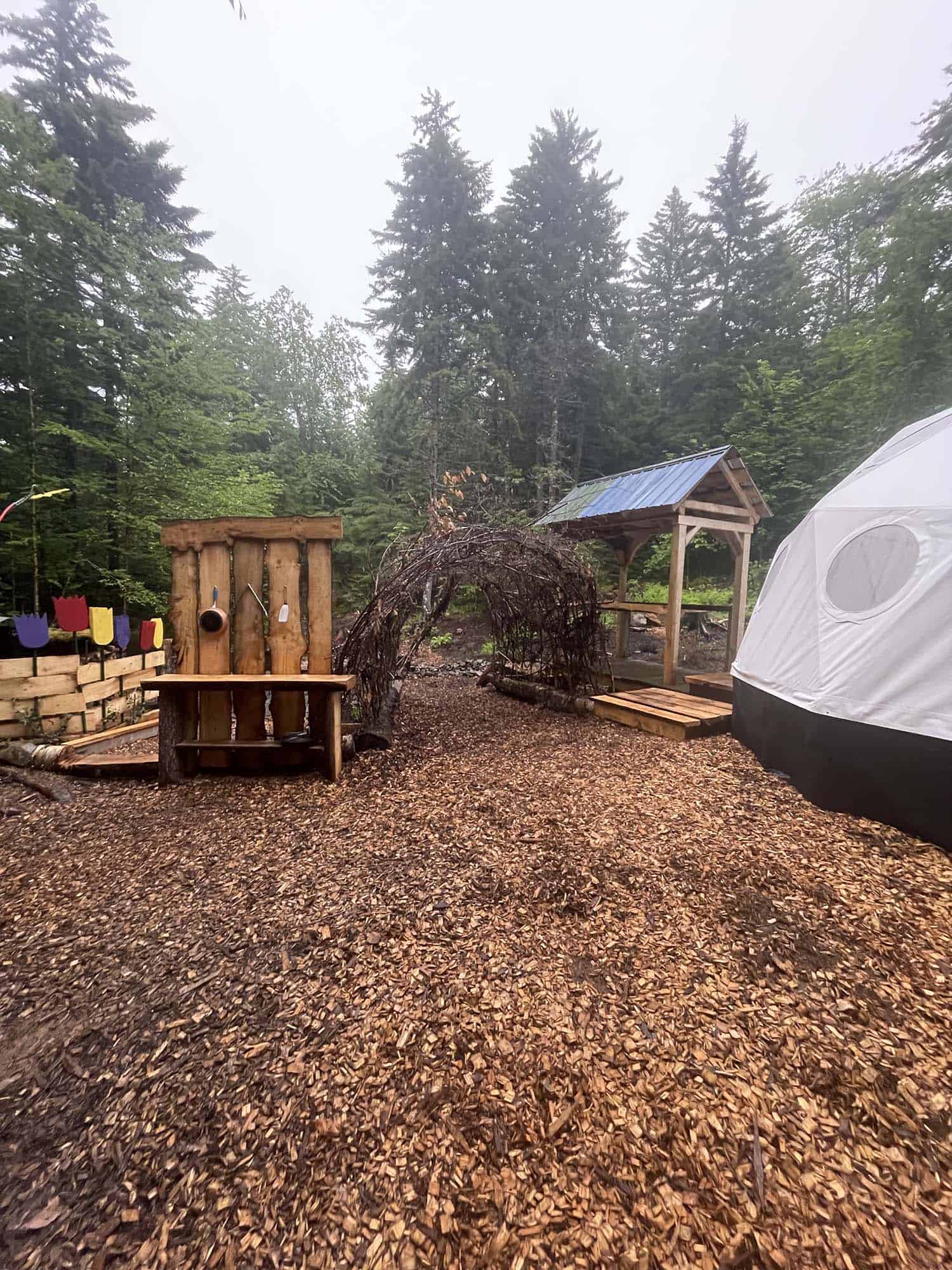 Outside you will find a beautiful oasis to keep you occupied during your stay. There is a small covered deck with two pub style chairs to enjoy a beautiful meal while watching nature at its glory. If you prefer a picnic table closer to the campfire, for larger meals, we have provided the most beautiful area for that as well. The outdoor kitchen area is close by, it is equipped with a barbeque, propane and a nice countertop to prepare your meals. Don't forget your pots and pans and utensils, as we do not provide any with this accommodation.
About the Dome
Come, enjoy the peacefulness that nature has to offer in our only off grid camping Dome. This Dome is a cross between camping and Glamping, with little luxuries you won't know how you lived without.
The dome is equipped with a queen size bed, two indoor chairs and lots of space for your four-legged friend. We provide a bottom sheet, two pillows and pillowcases, please don't forget a sleeping bag when you're packing.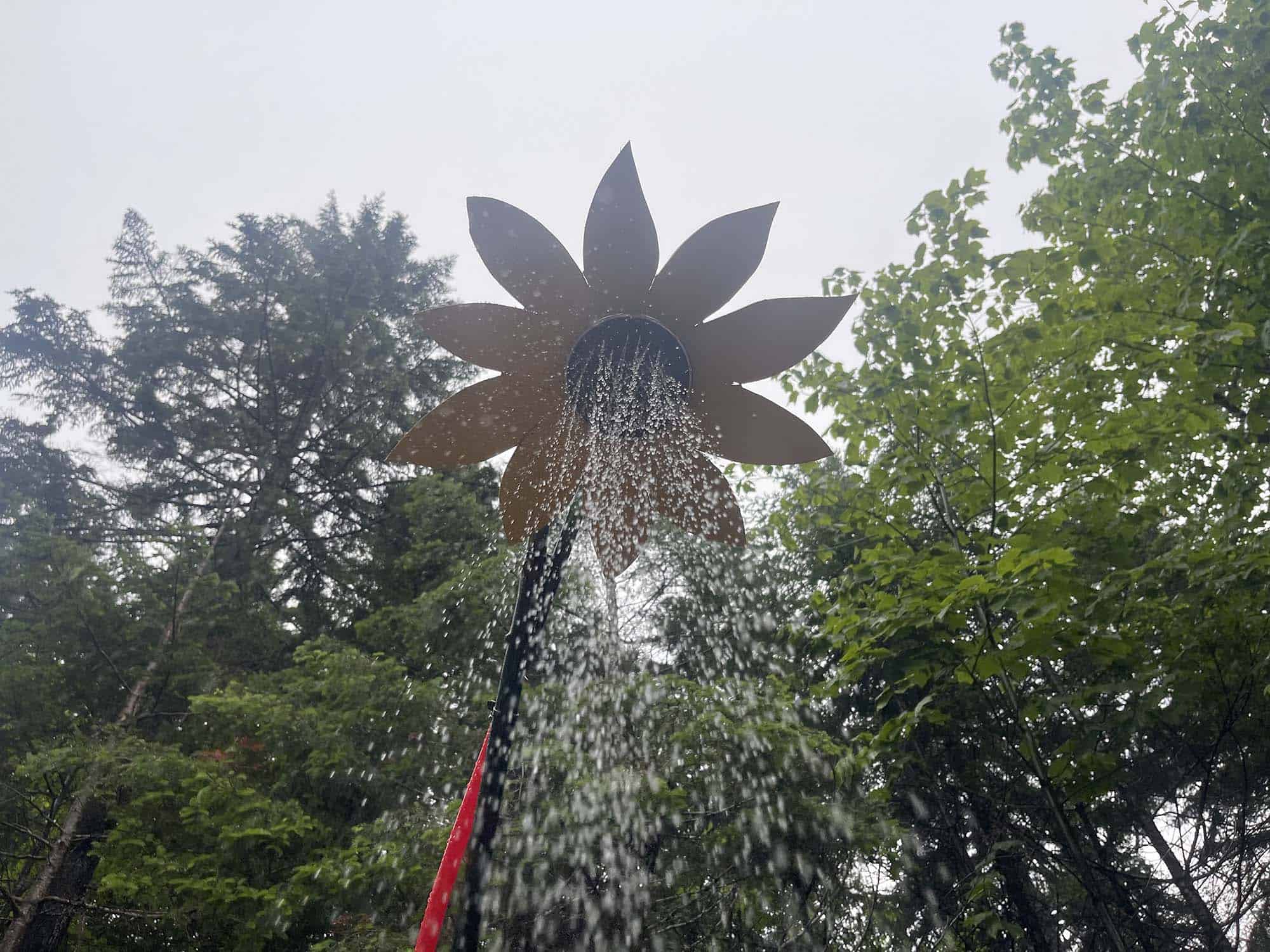 What to Bring:
Sleeping bag, extra pillows
Flash light or camping light
Pots, pans, cooking and eating utensils
Food, condiments, and cooler
Personal items
Room Open: May to October | Max Person: 2
Sleeping Area
Queen-size bed with bottom sheet and 2 pillows.
Outdoors
Solar lights. Fire pit with wood included. BBQ with propane included.

Outdoor shower
Our outdoor hot shower is one-of-a-kind, beautifully submersed in nature, it is an experience you will never forget.

Shower Supplies
Biodegradable body wash, shampoo, and conditioner provided.
Bathrooms
Private bathroom with a camping toilet.
Pets Allowed
Additional $25 fee.
Dogs must be on leash. Excessive barking not tolerated.
Check-in:
pick date above
Check-out:
pick date above
Click a check-in and check-out date, select a number of guests, then click submit to begin the booking process.
Detailed Instructions
Check-ins are only allowed on Tuesday, Friday, and Sunday. The minimum stay is 2 nights. To reset your selection, click again on the check-in date or click the reset button beside the submit button.