Sky View Domes
A unique luxurious place to spend with your loved one.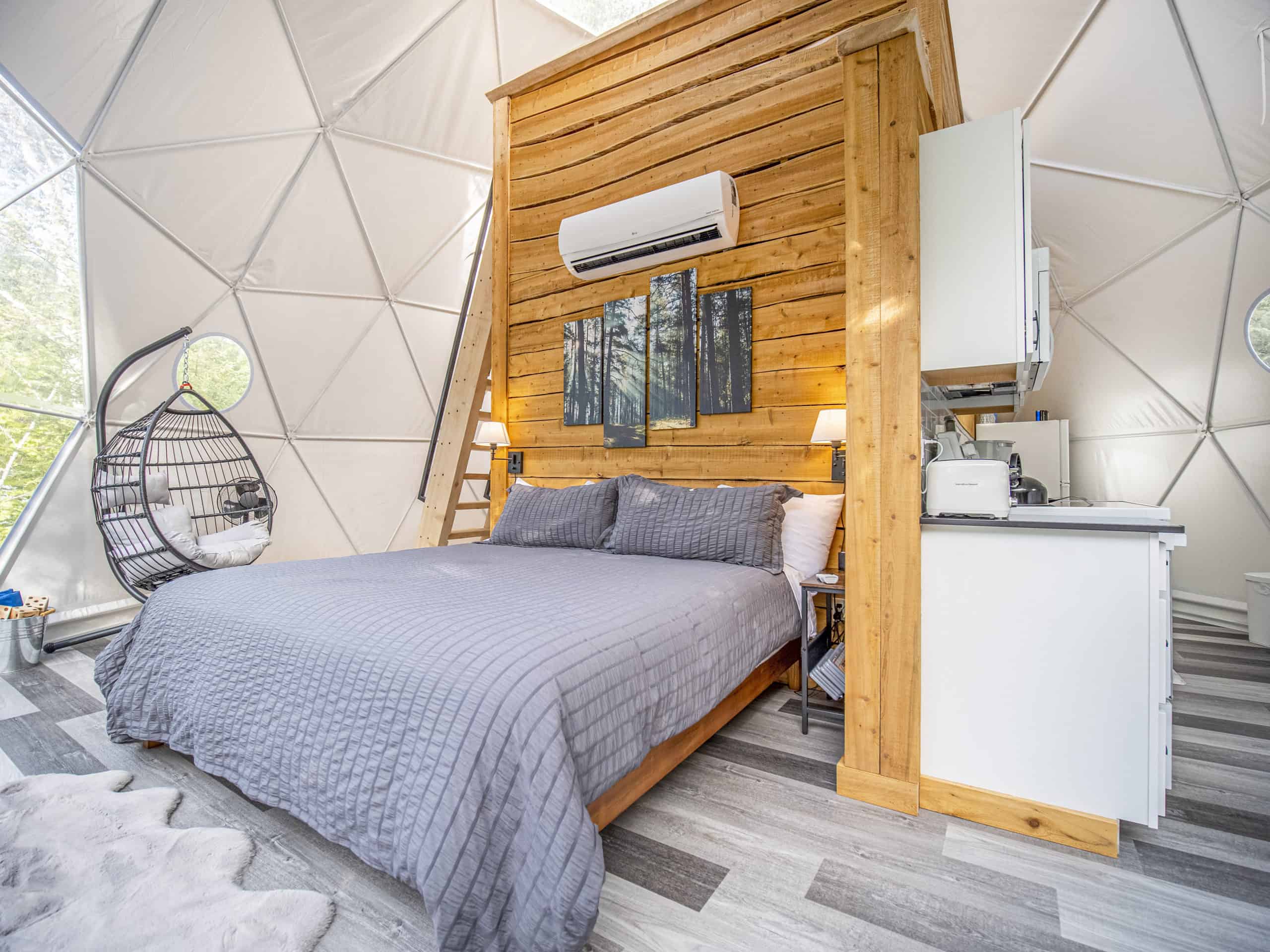 As the natural light fills the domes, it creates a calm and relaxing atmosphere. Even rain has a soothing effect as it drizzles softly on the dome's cover. Winters are magical as the snow covers the surroundings in a white blanket making the dome blend perfectly into the natural scenery. Drift to sleep to the soothing sounds of the babbling brook.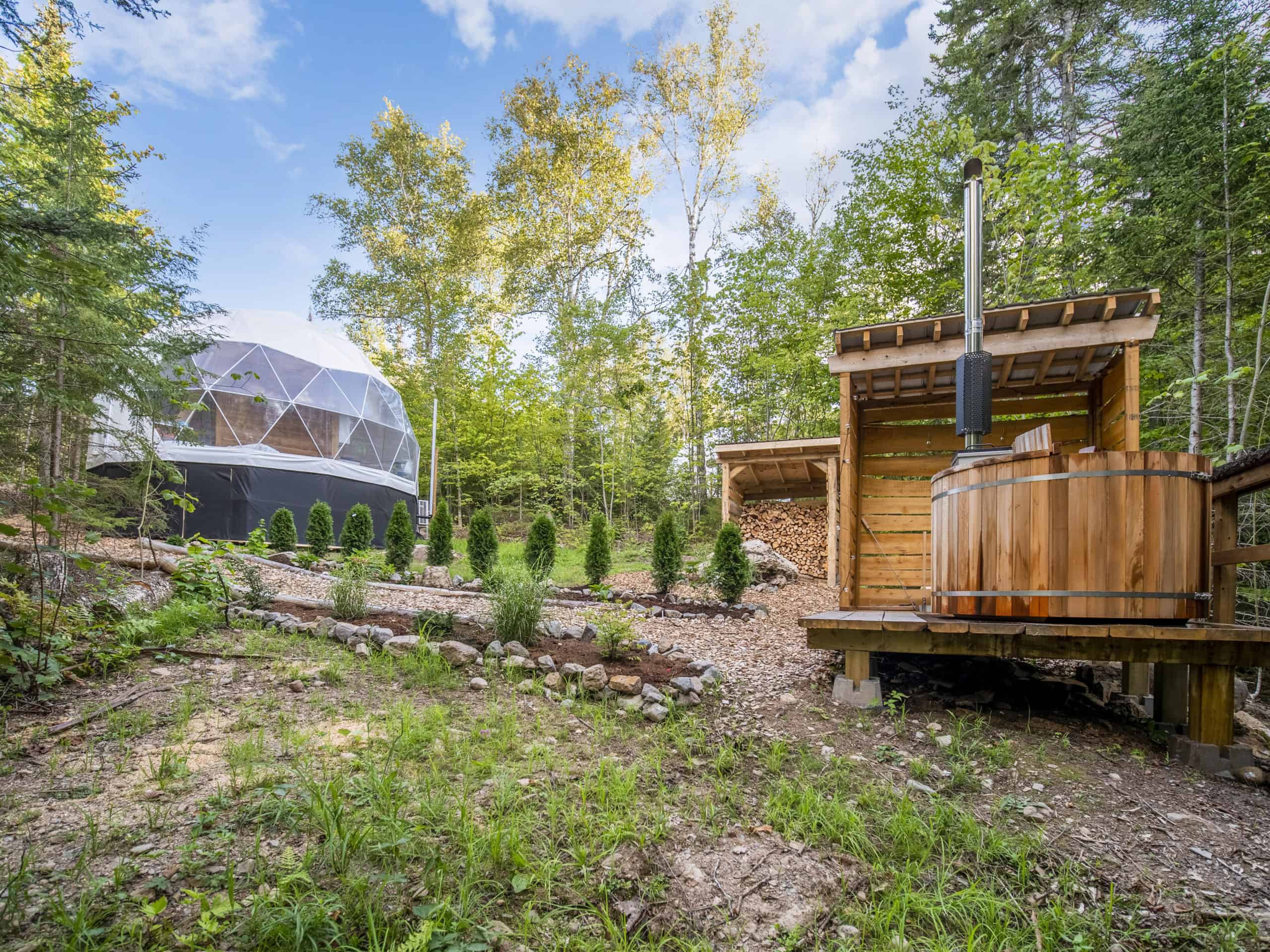 About the Domes
Whether you are a rugged camper or prefer a 5-star hotel, the Sky View Domes will not disappoint.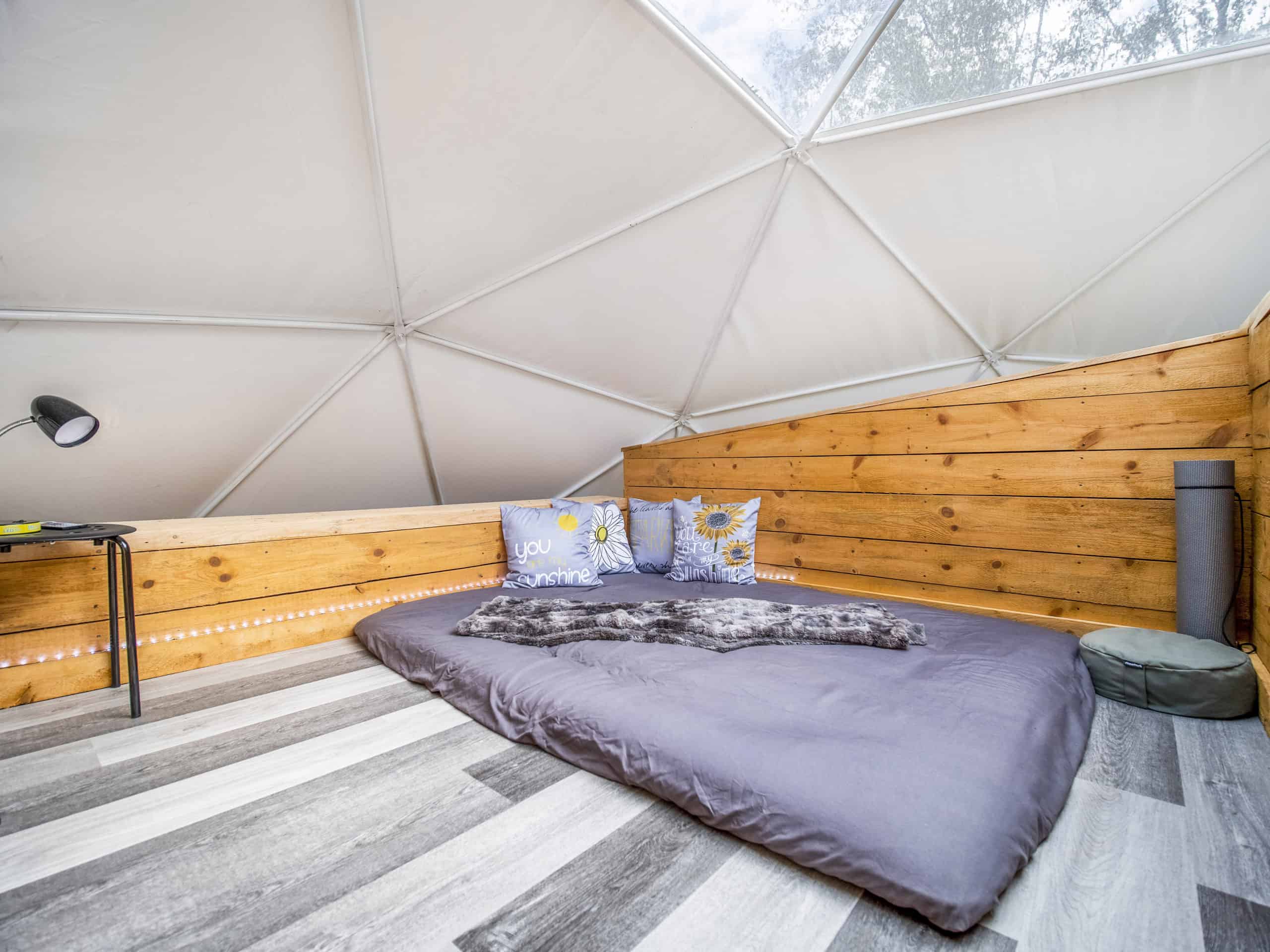 The Sky View domes feature a comfortable king size bed with luxurious bedding. Relax on the comfortable couch while watching nature through the panoramic bay window. In the evenings cuddle with a loved one, or even enjoy a good book in the raised lounge under the stars. Enjoy a great meal created in a fully equipped kitchen or take it outside and fire up the grill! Feel at peace with a private enclosed bathroom that is fully equipped with large shower, vanity and flushing toilets.
Room open: April – November |  Max Person: 2
Sleeping Area
King size bed complete with luxurious bedding, and comfortable chairs.
Bathroom
There is a flush toilet, vanity, sink and shower with a glass door, and towels.
Kitchen
Full kitchen with fridge, freezer, microwave, stovetop, and oven.
Living Room
With dining table, comfortable chairs, etc.
Outdoors
Sky View Domes include a BBQ with propane, firewood, and parking located nearby.
Add-ons
Japanese wood-fired hot tub (additional fee).
Heat
Heat and AC to ensure a comfortable stay.
Check-in:
pick date above
Check-out:
pick date above
Click a check-in and check-out date, select a number of guests, then click submit to begin the booking process.
Detailed Instructions
Check-ins are only allowed on Tuesday, Friday, and Sunday. The minimum stay is 2 nights. To reset your selection, click again on the check-in date or click the reset button beside the submit button.