Stargazer Domes
Try the outdoors in a unique and adventurous way and bring your best friends to share this great experience.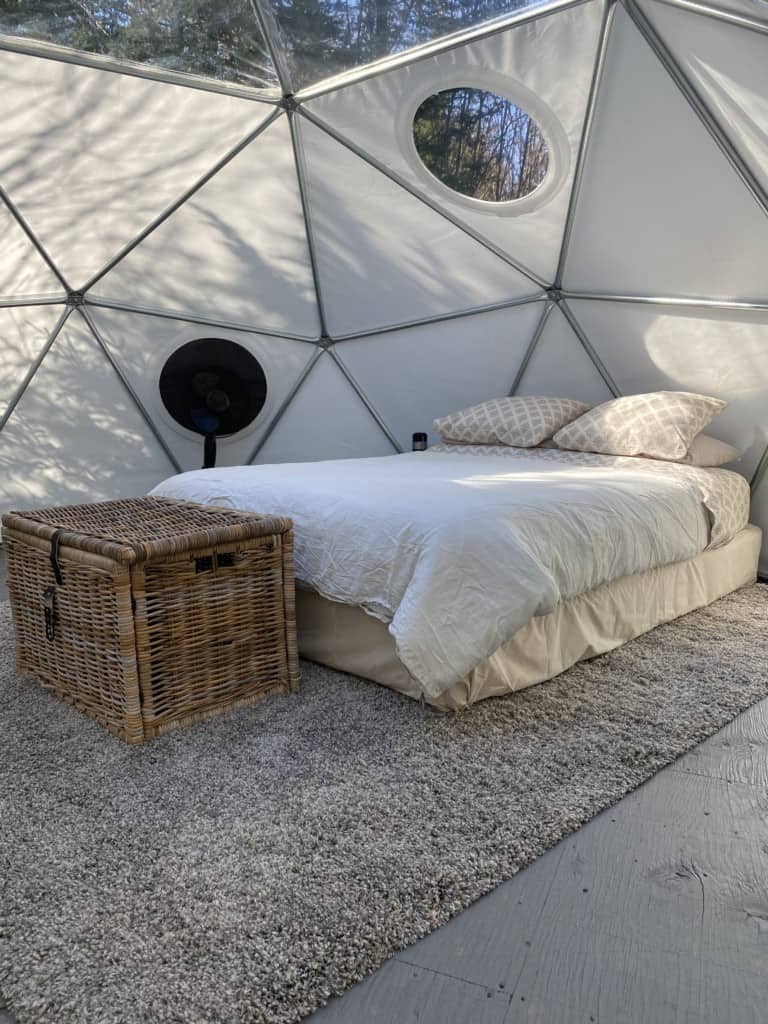 The three domes each have a comfortable Queen size bed, sitting area and private deck. All domes are approximately 20 meters away from the cabin. When booking the Stargazer Domes, you have exclusive access to Deer Run.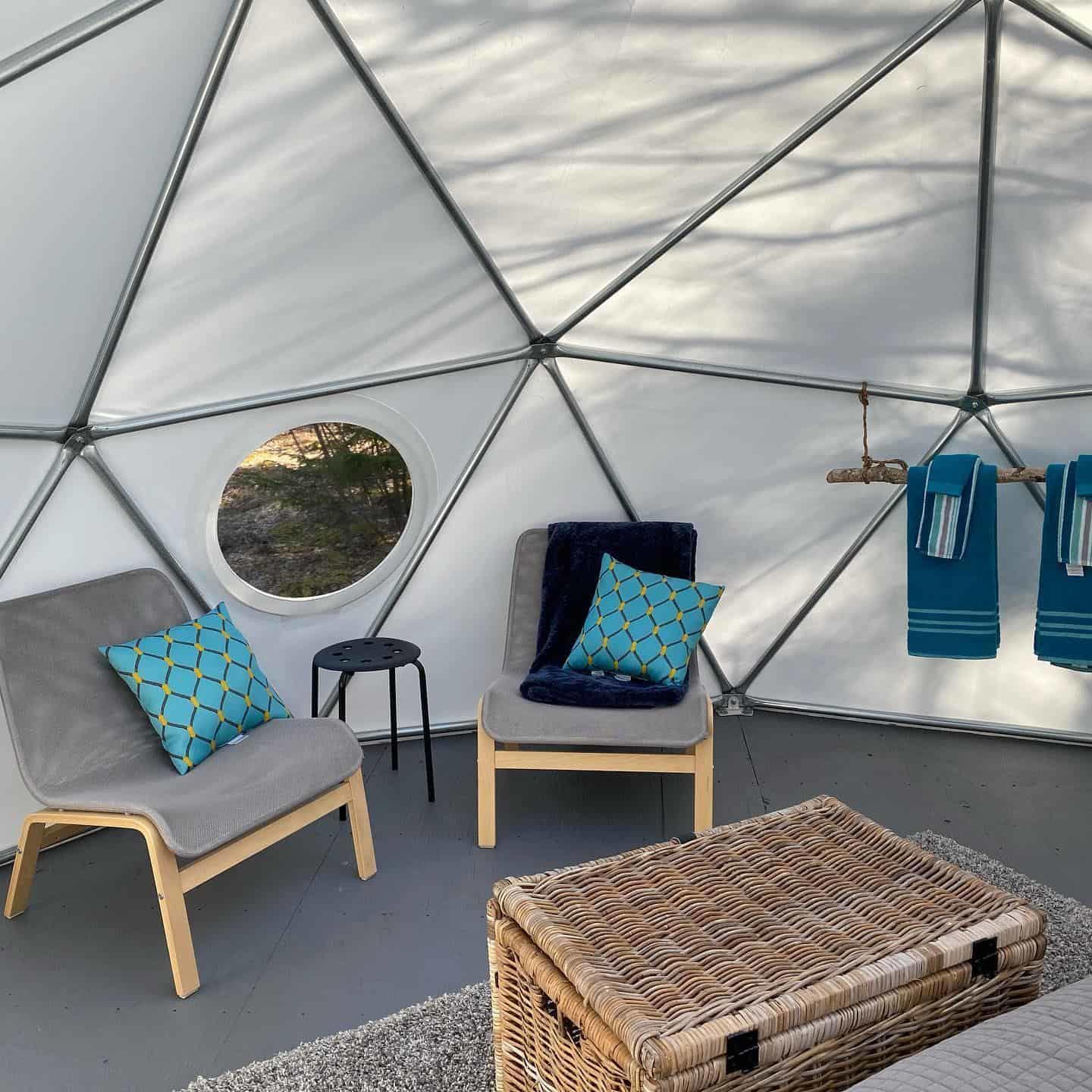 About the Domes
You cannot help but smile when the natural light fills your private Stargazer Dome with sunlight and bathes you in warmth and delight. Enjoy total privacy inside your dome, or relax, surrounded by the sounds of nature, on your own deck. Gaze at the night sky, and watch for shooting stars while lying warm and cozy in your queen-sized bed. Combined with private access to the Deer Run, where you have a comfortable living room, dining area, fully equipped kitchen with high-end appliances and stunning bathroom facilities.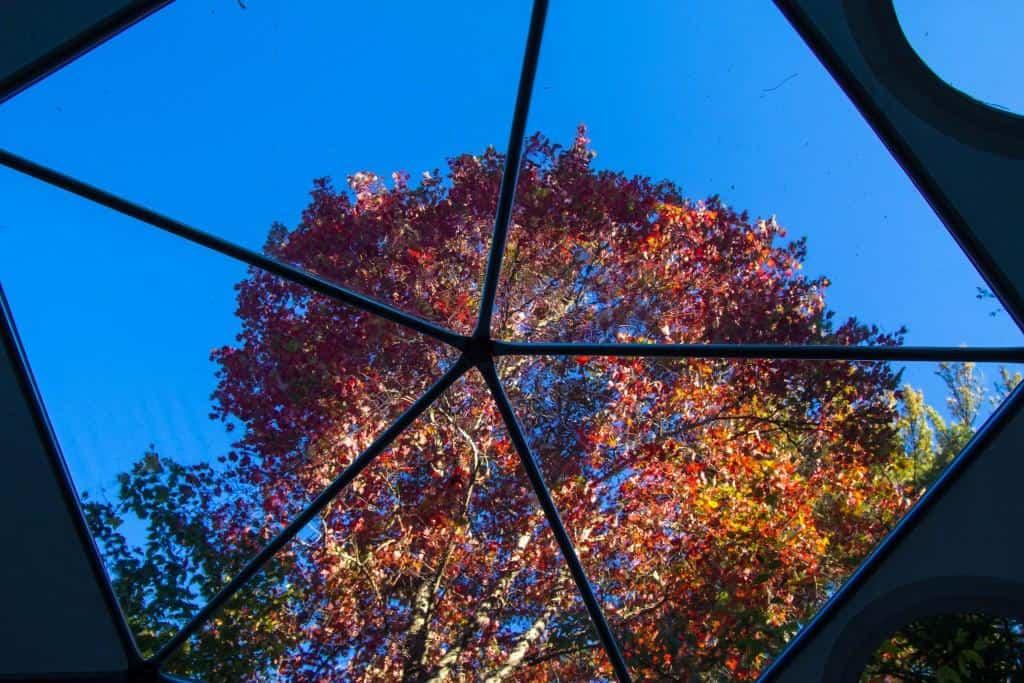 This is a great opportunity to experience the outdoors in a unique and adventurous way. 
Room open: May to September  |   Max Person: 6
Sleeping Area
Queen size bed complete with luxurious bedding, and comfortable chairs.
Kitchen
High-end appliances, range with oven and microwave, and French door refrigerator.  Also includes utensils, dinner/cookware, coffee maker and tea kettle.
Dining Area
Modern country style kitchen, with dining area that seats 6 adults. 
Bathroom
Includes walk-in shower with rain shower heads, towels, separate toilet, and wine barrel vanities.
Main Quarters
Comfortable furniture, electrical outlets, ceiling fan and wood stove.  There is also a second toilet in the entree hall.
Outdoors
A private deck, firewood, and parking located nearby.
Add-Ons
5′ round wood-fired hot tub (additional fee applies).
Add Romance package (additional fee applies).
Check-in:
pick date above
Check-out:
pick date above
Click a check-in and check-out date, select a number of guests, then click submit to begin the booking process.
Detailed Instructions
Check-ins are only allowed on Tuesday, Friday, and Sunday. The minimum stay is 2 nights. To reset your selection, click again on the check-in date or click the reset button beside the submit button.